The term "GMO" is an acronym that more Americans recognize because of the events that transpired in 2012. Here are the stories that concerned, disappointed and inspired us during this past year.  Thank you for reading and have a healthy and happy New Year!
In no particular order, our favorite stories of this year are:
Seralini Publishes Explosive GMO Study
Gilles-Eric Séralini's research found serious adverse health impacts in the rats fed GMO corn (NK603) and/or small amounts of the Roundup herbicide that the crop was engineered to withstand. Wave after wave of dubious criticism, fueled by those with industry connections, attempted to silence the questions raised by the French study as well as to stifle the scientific discourse.  Read More.
Prop 37 Comes Close On Mandatory GMO Labeling
Although Prop 37, a California ballot initiative to require labeling of foods containing genetically modified ingredients, did not pass thanks to the nearly $46 million in ads which poured in from companies like Monsanto and Pepsi, among others, the labeling campaign cannot be considered a defeat. The raised consumer awareness of the questionable safety and effectiveness of GMOs was the real victory this past election. Many states and local governments are now picking up the fight for GMO labeling.  Read More.
Just Label It Campaign Generates a Massive Turnout
It's not just Californians who spoke up about their desire to label GMOs. This past March, the Just Label It campaign organized and submitted over a million signatures to the Food and Drug Administration (FDA) asking the agency to change its policy and require labeling of genetically engineered foods.  Read more.
Resistance is Futile — GMO Makers Must Stop Denying Reality
Resistance is the undeniable reality with GMOs that serves as a constant reminder of the failed promise of these "miracle" crops. From pigweed to rootworms, more evidence demonstrating resistance to genetically engineered crops (Bt and glyphosate) has emerged this past year underscoring the need to review the nation's agricultural policy. Read our stories about the growing problem of superweeds and superbugs.
FDA Prepares to Approve GMO Salmon
In the winding days of 2012, the FDA released a draft environmental assessment finding that the Aquabounty's GE salmon, which was created by inserting a Chinook salmon growth-hormone gene, as well as a gene sequence from an ocean pout, would have "no significant impact" on the environment and is "as safe as food from conventional Atlantic salmon." While the assessment was not a surprise, since the FDA tentatively approved GE salmon in 2010, many consumer and environmental groups were still disappointed and questioned whether the agency fully analyzed the GE salmon.  Read more about GE salmon.
All Natural? See You In Court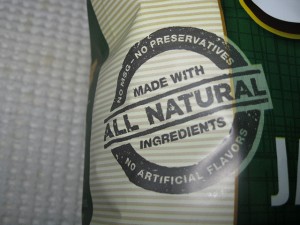 GMO labeling fight progressed not only at the ballot box, but also in courtrooms. Truth in labeling lawsuits gained new prominence as dozens of consumer lawsuits took giant food companies to task about their potentially misleading food labels. Read more.
More Evidence for Dangers of Systemic Pesticides to Honeybees
Bees are disappearing at an alarming rate – a topic we address in numerous articles at GMO Journal. Evidence linking neonicotinoids, a class of systemic pesticides which includes Bayer's clothianidin and imidacloprid, to bee die off continued to emerge. Four new studies earlier this year documented this connection. While France moved to ban a common neonicotinoid pesticide, joining Germany, Italy and Slovenia in their restrictions on the use of this pesticides, the EPA, claiming no demonstrated evidence of harm, denied an emergency application to ban clothianidin.  Read more.
FDA Must Stop Abuse of Antibiotics in Animal Farming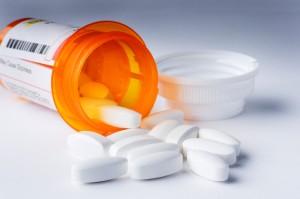 Given that nearly 80% of antibiotics manufactured in the United States go to industrial sized animal farms for sub-therapeutic purposes, not to treat illness, as well as the FDA's own 30-year old position that such use of important medication in agriculture poses a threat to human health, it is surprising that the Agency did little to stem this practice beyond issuing voluntary guidelines. Ironically (or not), FDA officials have expressed doubt about the effectiveness of such voluntary measures.  While this past March a Federal court ruled to compel the FDA to withdraw approval for the subtherapeutic use of penicillin and tetracyclines in animal feed, the agency has yet to take action.  Read more.
Could Lofty Plans for GMO Apples Gain Traction?
Two years ago we wrote about the future of GMO apples and today that future is here. Many believe that the patented Arctic apple modified to preserve perfect crispness on the shelves and not brown, will soon obtain the initial regulatory approvals.  If GMO apples are approved, this may become one of the more controversial GMO stories in the new year.  Read more.